Can we build a private power plant?
The new climate-friendly and electricity-generating power plant for the home
Sunfire launches the first liquid gas-based fuel cell. An innovative and efficient technology so that the climate targets that have been set can be achieved on a European and global level.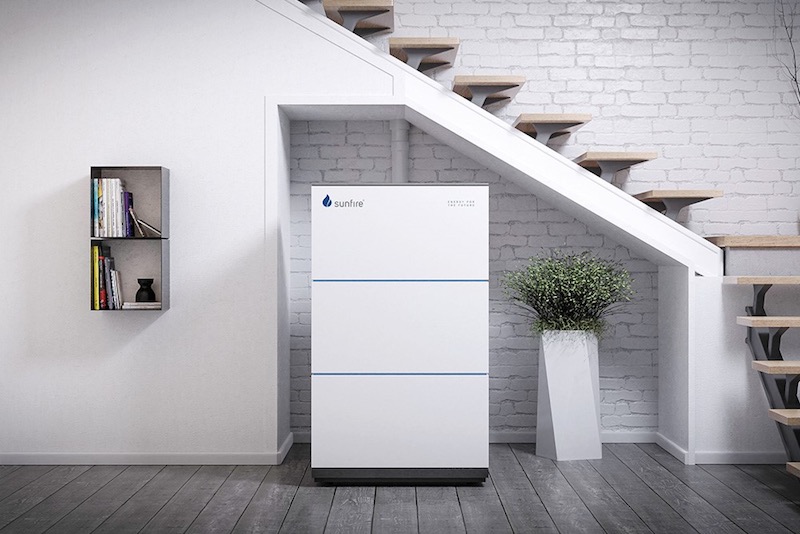 Sunfire fuel cell with LPG connection (Image source: sunfire)


Berlin, January 30, 2020

Sunfire GmbH presented the first fuel cell with liquid gas connection in Berlin. Thanks to its highly efficient cogeneration, Sunfire-Home provides environmentally friendly and decentralized electricity and heat for residential buildings. The mini-CHP systems are used in single-family and multi-family houses that focus on energy efficiency. Whether new or existing buildings, with natural gas or liquid gas connection - the Sunfire-Home can be used flexibly. The system can be combined with standard building services, battery storage, solar systems, heat pumps and other technologies. The Sunfire-Home thus increases the degree of self-sufficiency and lowers energy costs in the long term.


Real estate is responsible for over a third of CO2 emissions
Therefore, a prompt changeover to clean solutions is necessary. Compared to oil heating, liquid or natural gas heating has a better climate balance. "More and more property owners in Germany want to be more environmentally friendly and more efficient with energy. With regard to the planned ban on oil heating, the question arises for many homeowners: What options remain to be supplied with heat and electricity? This is exactly why we developed the Sunfire Home. Due to the highly efficient self-supply with heat and electricity, our fuel cell is not only a clean alternative, but also a real all-rounder among heating systems ", says Andreas Frömmel from Sunfire. With up to 750 watts of electrical and 1,250 kW of thermal output, it reliably covers the base load requirements of a normal single-family home.

"The heating sector urgently needs innovative and efficient technologies so that the climate targets that have been set can be achieved on a European and global level.We are happy that fuel cells like the Sunfire-Home are finally being used in the home as promising heating systems and that a technology for the use of liquefied gas is now also available ", says Bart Biebuyck, Managing Director of FCH JU. The development of the Sunfire-Home was supported as part of the PACE market launch program, which is funded by the Fuel Cells and Hydrogen Joint Undertaking (FCH JU) and which also includes the market launch and the development of series production.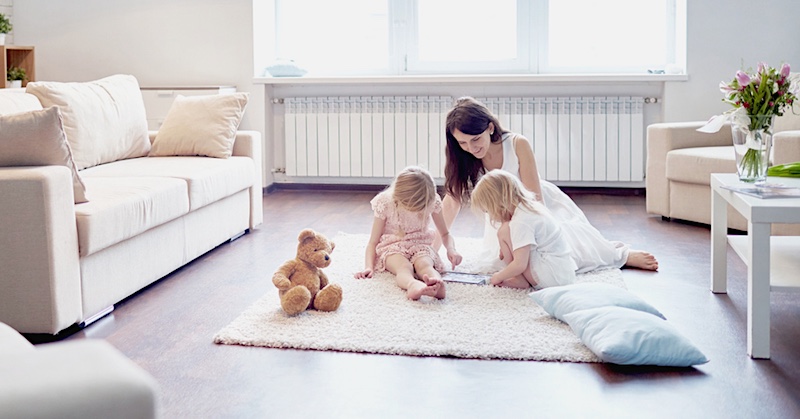 About Sunfire
Sunfire GmbH, founded in 2010, develops and produces high-temperature electrolysers (SOEC) and high-temperature fuel cells (SOFC). The company employs more than 140 people. The high-temperature electrolysis generates valuable hydrogen from water and is operated with renewable electricity. In the latest and even more efficient variant, the high-temperature electrolysis can reactivate not only water, but also CO2 and thus convert exhaust gases back into a clean raw material in the most direct way, which replaces crude oil or natural gas. This means that the entire transport sector and many industrial processes that are dependent on oil, gas or coal today can be made sustainable and CO2-neutral.

additional Information at https://www.sunfire.de/de and https://home.sunfire.de/de



BauPraxis Link tip
Fuel cell heating: key technology for the heating transition on the road to success
Fuel cells enable climate protection in new and existing buildings.
Fuel cell heating enables everyone to enter the hydrogen age. Due to the increasing variety of products, the high-tech device adapts more and more to individual consumer needs. Regardless of whether it is an existing or a new building, whether it is a single or multi-family house - the future fits into every boiler room. Read more here!


BauPraxis Topics Tips
Interesting contributions from other topics of BauPraxis:

Print email