What is your most uncomfortable shopping experience
Shopping at Christmas stresses customers
pte20181030004 Business / Economy, Trade / Services
Despite the crowds, consumers often do not shy away from the shopping experience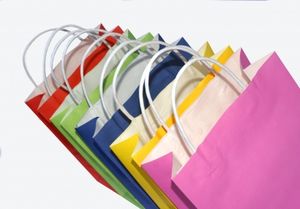 Bags: business flourishes despite the stress (Photo: pixelio.de/Stephanie Hofschlaeger)
Washington / Vienna (pte004 / 10/30/2018 / 06:15) - Consumers feel stressed by the crowds that the Christmas business brings with it. This is the conclusion of the US company Natural Insight http://naturalinsight.com in its new study. According to this, 65 percent of the respondents perceive the crowd in the department stores as one of the most unpleasant stress factors. Nonetheless, the respondents do not want to forego the on-site shopping experience.
Inconsistent behavior
"Consumers are increasingly showing changed purchasing behavior - this also includes apparent contradictions. While online purchases continue to rise, consumers increasingly want a special offline shopping experience. If this is unusual, even stress factors - such as customer numbers - are accepted Brands are therefore increasingly required to put the customer experience at the center of their efforts, to conceive them positively and to turn them into reality, "says brand expert Oliver Schmitt from viennabrand http://viennabrand.com in a press release.
According to other results of the study, 88 percent of customers will be rushing to the shops this year to do their shopping. This corresponds to an increase of six percentage points compared to the previous year. In addition, buyers will venture into stores 47 percent earlier this year than last year. This corresponds to an increase of ten percentage points compared to the previous year.
Men spend more
"These results underscore the importance of an exceptional shopping experience to drive traffic and sales," said Stefan Midford, CEO of Natural Insight. Another stress factor for every second person is the difficulty of finding a suitable gift that is within the financial framework. Only 36 percent of the women surveyed enjoy shopping in department stores.
When it comes to spending, men dig deeper into their pockets. 19 percent spend more than $ 500 on gifts. In the case of women, it is only twelve percent who raise this budget. 57 percent of women spend less than $ 250 in stores.
(End)