Hocus pocus doesn't help: Cooperation against AIDS
African politicians, scientists and celebrities publicly doubt the effectiveness of conventional medical AIDS therapies. Some of them advertise their own healing methods. The head of the medical faculty at the University of Benin claimed that he had found a herbal cure for AIDS. He wanted to cure patients completely within 30 days. The university has since fired him.
There are always promises of salvation like this. Gambia's President Yahya Jammeh has been claiming for several years that he can cure diseases such as AIDS and malaria with the laying on of hands and herbs. He offers the approximately 36,000 HIV-infected people in the country free therapy if they stop taking antiretroviral drugs from the pharmaceutical companies.
Dangerous promises
In his New Year's address, Jammeh announced that he would be building a hospital for traditional healing methods. His secret herbal medicine will also be used there, with which he - according to his own statements - can cure HIV patients within a few days. The hospital is said to have more than a thousand beds. Jammeh wants to cure 10,000 HIV / AIDS patients there within six months. The hospital should be completed by 2015.
Such promises give hope to many sick people in Africa. Oliver Moldenhauer from the aid organization Doctors Without Borders sees this as a great danger that can even cost patients their lives. "We repeatedly see patients who believe such statements and therefore refuse life-saving medication," said Moldenhauer in an interview with DW. It is impossible for such a healing to occur suddenly.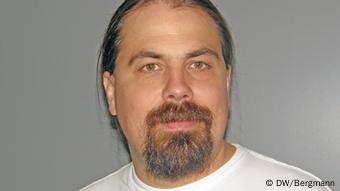 Oliver Moldenhauer warns of false promises of salvation
A complete cure of the immune deficiency disease AIDS has not been possible with any therapy so far. The antiretroviral drugs that are used as standard today can only contain the disease. But at least a successful therapy can suppress HIV so much that the virus can no longer be detected with the usual methods. For patients, this means an almost normal life expectancy as long as they take the medication regularly. However, such preparations also have strong side effects. In addition, many people with HIV feel helpless and marginalized. Because there are still many taboos and prejudices associated with the disease.
It is precisely at this point that traditional healing methods come in, says Phephsile Maseko from the umbrella organization for African healers: "It is a holistic approach that includes the soul, spirit and body of a person." From her point of view, this is also the reason why many patients prefer to traditional procedures are more effective than going to hospitals.
Traditional healers are popular
In many cases, however, this is very dangerous: by no means all healers have sufficient knowledge. Often they also prevent those seeking advice from using conventional medical help. Nevertheless, according to the Aids Foundation South Africa, 80 percent of those suffering first go to a traditional healer.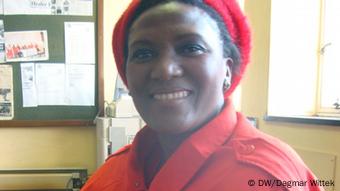 Healer Phephsile Maseko advocates a holistic approach
There are often social reasons for this, says Andrew Miti of the AIDS Foundation. "When a traditional healer comes into the house, there is no stigmatization in the sense of 'A tuberculosis patient has to live there, an HIV patient there.' Other people in the community only see a traditional healer visiting another house, which is different from sending a nurse, "says Miti.
Traditional healers don't just treat illnesses. They are advisors in many life questions - also in spiritual matters - and confidants. That is why the AIDS Foundation works with them and thus comes into contact with those who would otherwise not have gone to a hospital.
Cooperation between doctors and healers
The healers receive comprehensive information about the disease from experts from the AIDS Foundation and then work hand in hand with the medical staff. They advise those seeking help in the hospital. If the patients consent, the doctors also inform the healers about their state of health. When the patients are back home, the healers support them with herbs in the traditional way, just as they observe the medication intake and the patient's state of health. If necessary, they send those infected with HIV back to hospital. In this sense, the systems can complement each other. A path that many AIDS initiatives in Africa are now taking.