Why is anonymity important
Anonymity on the Internet - Useful or Dangerous?
"Who knows a good home remedy for a purulent rash?" Click. It only takes a few seconds and the question of "Knuddelmaus_74" is buzzing unchecked through the Internet. In forums and social media, users can chat, argue and share experiences about any topic. Many do not use their real names, but choose so-called nicknames.
But now an old debate is boiling up again: Does anonymity on the Internet lead to more hatred and agitation? After all, politicians and journalists keep getting anonymous threatening messages sent - like the Oldenburg police chief Johann Kühme most recently. He publicly criticized statements by AfD top politicians. As a result, a death threat landed in his electronic mailbox - sender unknown.
For Bundestag President Wolfgang Schäuble, the matter is clear. "Anonymity is always the temptation to be unrestrained," said Schäuble of "Bild am Sonntag".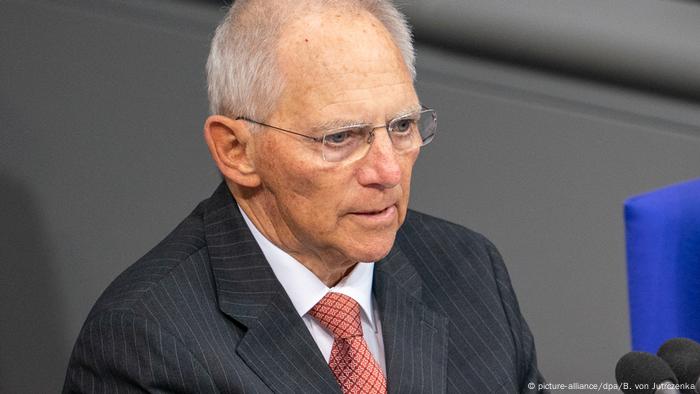 Bundestag President Wolfgang Schäuble calls for real names on the Internet
The CDU politician is a proponent of the real name requirement. This means: every user should only be allowed to take part in debates on the Internet by giving their full name. This should increase the inhibition threshold to send hateful comments. "The rules and values ​​that apply in the analog world must also apply in the digital world. Anonymity does not fit with this," said Schäuble. The German Association of Towns and Municipalities has now also spoken out in favor of mandatory real names in social networks.
Hatred and malice after the Lübcke murder
The last time the topic came up in June after the death of the Hessian politician Walter Lübcke. After the murder of the Kassel district president, a number of users from the right-wing extremist milieu expressed their joy and malice over the death of the politician on social media. At that time, Annegret Kramp-Karrenbauer initiated the debate about the real name requirement on the Internet. "I would like to know who is behind such comments," said the CDU leader.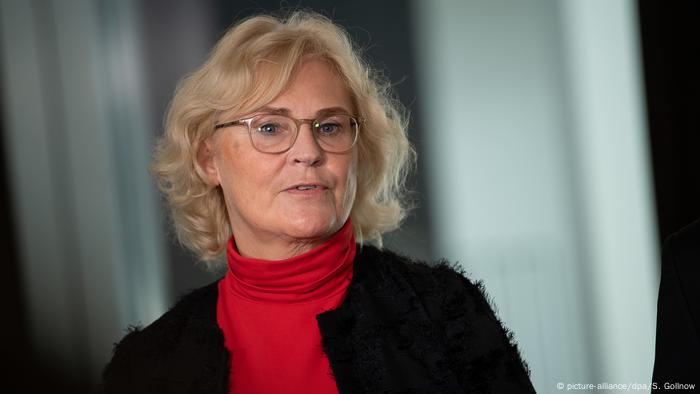 Federal Minister of Justice Christine Lambrecht: There are good reasons for anonymity on the Internet
It is questionable whether users actually write more hate comments when they are anonymously online. In 2016, a research team from the University of Zurich published a study in which over 500,000 online comments from a German petition platform were evaluated. The result: users who appeared under their real names actually wrote more aggressive comments than users with a nickname.
Critic: anonymity ensures expression of opinion
"Real name requirement is crap," says social media expert Martin Fehrensen. Because anonymity ensures freedom of expression on the Internet. "Nobody walks around with a name tag in everyday life, and the right to anonymity also applies to demonstrations or public meetings," Fehrensen told DW.
Politicians from the CDU, the Greens and the FDP are also critical of the obligation to mention one's full name in social networks. "There are often good reasons why someone would like to remain anonymous, for example to protect themselves from discrimination or attacks. This applies to letters to the editor in newspapers as well as to posts on the Internet," Federal Justice Minister Christine Lambrecht (SPD) told dpa.
Real names could put victims at risk
The Green network politician Tabea Roessner called a real name requirement "absolute madness". "Since many people are already rushing completely unabashedly from their profiles with clear naming, it is to be feared that a clear name requirement will in the end more likely harm those affected, who are to be protected from hate speech," the MP told the Handelsblatt.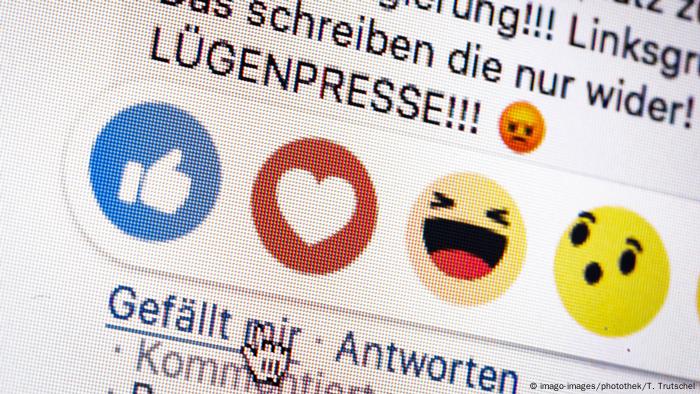 Does a real name requirement harm those who are supposed to be protected from hate speech?
"The real name requirement is also problematic because people who spread hatred can potentially identify their victims more easily," says Martin Fehrensen. In addition to the fear of discrimination and hatred, there are a number of other reasons why people prefer to remain anonymous on the Internet. For example, there are couples who want children and get tips in forums, or sick people who look for help in online communities.
The fact that the real name approach this time comes from Bundestag President Wolfgang Schäuble has almost a strange aftertaste for Fehrensen. "Schäuble has long been considered the biggest opponent of the use of social media in the Bundestag," said Fehrensen. "It is a bad joke that someone, of all people, wants to change the rules of the game who does not move in these digital spaces and has maximum reservations."